Path of Exile is a free-to-play action role-playing video game developed and published by Grinding Gear Games for PC, Xbox One, and PS4.
Path of Exile Items play a very important role in the game, not only to represent your character's equipment, but also to represent various game features such as Equipment, Currency, Gems, Divination Cards, Quest items, and Prophecy.
In Path of Exile, POE Items can be divided into Weapons, Equipment, Currency, Maps, Accessories, Jewels, and Flasks according to the item type. Additionally, Poe Items can have attributes such as rarity, quality, item affixes, and item level.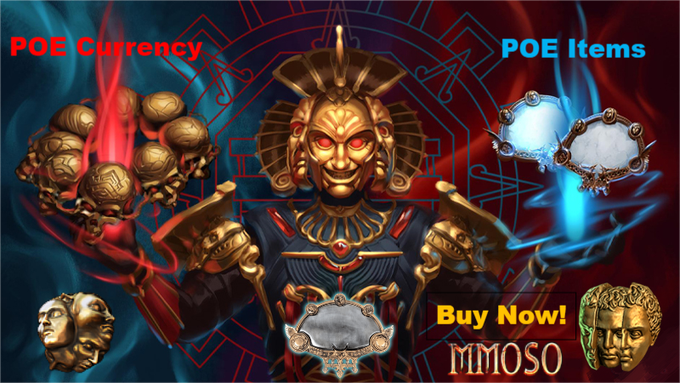 How To Get POE Items Fast?
In order to protect characters and kill more powerful bosses, players can collect POE Items in exchange for POE currency. Considering players' time and energy, MMOSO provides players with Cheap POE Items For Sale, all our path of exile items are obtained by hand-farm, security guarantee. If you want to buy Path of Exile Items, MMOSO.com is your best choice with cheap prices and fast delivery.
If you have any questions about buying POE Items here, please feel free to visit our 24/7 online live chat.